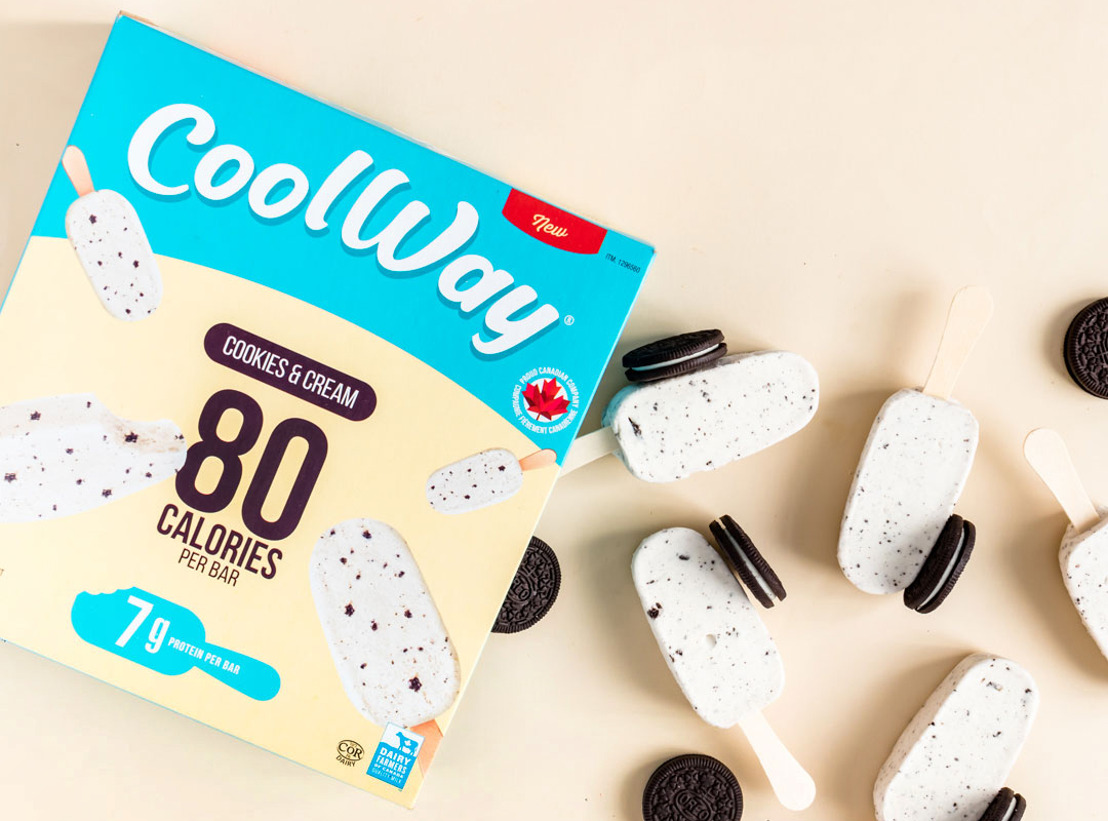 CoolWay launches guilt-free ice cream bars in Ontario and Quebec
80-calorie bars available in Cookies & Cream and Salted Caramel
Canada's homegrown better-for-you ice cream brand, CoolWay, has expanded their popular line of guilt-free ice cream pints to release their first-ever guilt-free ice cream bars. Available in two delicious flavours: Cookies & Cream and Salted Caramel, the bars contain 80 calories and 7g of protein each, and are sold in packages of four at Metro locations in Ontario and Quebec beginning June 3.
CoolWay is the only Canadian-owned and operated contender in Canada's competitive and booming guilt-free frozen desserts category. CoolWay's low-calorie bar is made with 100% Canadian dairy in Halifax, Nova Scotia. Meant to be enjoyed easily on-the-go, the bars can be found at Costco West, as well as Metro stores across Ontario and Quebec.
Availability
Specific bar and pint flavours can be found on CoolWay's new online store locator.
CoolWay is available in the freezer aisle at grocery stores nationwide, including:
Walmart, Metro, NoFrills, Longo's, Whole Food Market, Farmboy, FreshCo and select Sobeys stores.
CoolWay bars are available in Ontario & Quebec at Metro and Costco West stores, and have a recommended MSRP of $6.99.

Tat Read Partner at The Knot Group