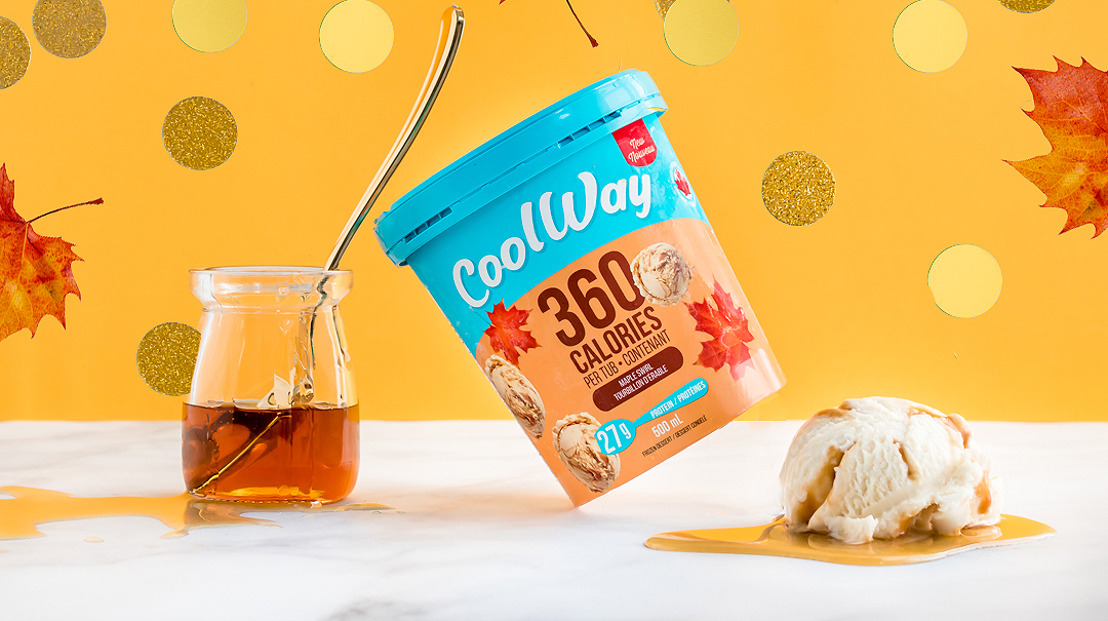 CoolWay is serving up Maple Swirl ice cream for Canada Day
Canada's homegrown ice cream brand, CoolWay, recently introduced 7 new flavours, including a delicious Maple Swirl — the perfect treat for Canada Day celebrations.
The 500ml pint packs 27g of protein and contains only 360 calories (1,000 calories less per pint than typical ice cream brands).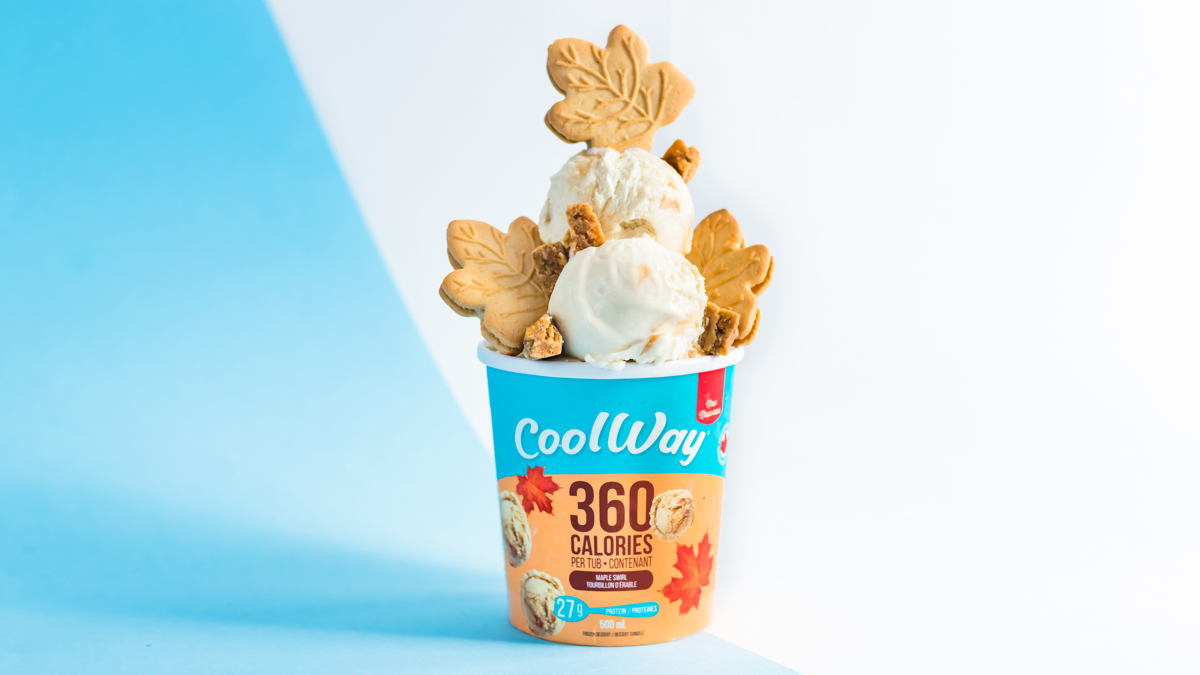 CoolWay is the only Canadian-owned and operated contender in Canada's competitive and booming guilt-free frozen desserts category. Each pint of CoolWay contains up to 28 grams of protein and has 70% less sugar than traditional ice cream (6-8 grams of sugar per pint compared to 26 grams for traditional ice cream).
Availability
CoolWay is available in the freezer aisle at grocery stores nationwide, including:
Walmart, Metro, NoFrills, Longo's, Whole Food Market, Farmboy, FreshCo and select Sobeys stores.
CoolWay pints are now available in 15 delectable flavours: Birthday Cake, Blueberry Waffle Crisp, Cherry Fudge Brownie, Chocolate Chip Cookie Dough, Chocolate, Chocolate Chip, Cookies & Cream, Gingerbread Cookie (seasonal), Lemon Cake, Maple Swirl, Mint Chip, Mocha Brownie Fudge, Salted Caramel, Strawberry Cheesecake, Toasted Coconut Chocolate Chip and Vanilla Bean.
Specific flavours and their locations can be found on CoolWay's new online store locator.